Artist Bios: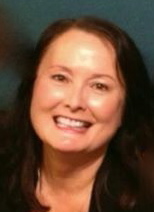 Dmae Roberts (Director/Writer/Producer) is a veteran writer and multimedia producer whose work often airs on NPR and PRI. Her Peabody-winning documentary, Mei Mei, a Daughter's Song, is a harrowing account of her mother's childhood in Taiwan and their cross-cultural differences. Her Peabody-winning Crossing East is the first Asian American history series on public radio. She received the Asian American Journalists Association's Civil Rights and Social Justice award, a USA Fellowship and Oregon Book Award. Her plays and essays were published in Oregon Humanities magazine, But Still, Like Air I'll Rise (Temple University Press), Reality Radio (UNC Press), Alexander Press and The Sun Magazine. She has produced five multimedia short films including "Secret Asian Woman" and "Coming Home: The Return of The Alutiiq Masks."   She has been executive producer of MediaRites since 1991 and has led the majority of projects for the organization.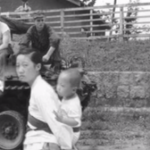 T. Howard (Editor) is a visual artist, actress and filmmaker, who has produced some three short feature films and two documentary including her personal story of her mother's experiences during the Korean War called "Finding Home.'  (see photo)Her commissioned art has included abstract triptychs and single canvas work as well as installations. She has appeared as an actress in TV shows, movies and commercials for over 20 years such as Leverage, 21 Grams, Suspect Zero, Untraceable, Train Master, Nike, Nintendo, Prefontaine. She was also part owner Superhero Stuff: online and convention booth selling of superhero themed merchandise and designed and managed the store website as well as social media integration, marketing and graphic design. Education: University of Oregon, University of New Mexico and MHCC's Integrated Media Film Program.
Grant Abbett (Videographer) is based in Portland Oregon, and focuses on documenting youth counter culture through action sports including skateboarding and snowboarding. Within these projects he utilizes his knack for story telling and creative direction to create visually aesthetic images in natural settings. Some of his latest work has received awards from the Marylhurst Film Festival and Mt Hood Meadows film festival. Abbett runs his own sporting and snowboarding accessory business, Ilusive Snow Wear
Willow Zheng (Illustrations) began her life as an artist at the Xi'an Academy of Fine Arts, in China, where she mastered the traditional skills of oil painting and Traditional Chinese painting as well as non-traditional, Western-style drawing. Willow graduated in 1982 as a member of the Academy's second graduating class after the school re-opened at the end of the Cultural Revolutio and earned an MFA. After moving to the U.S. in 1988, Willow has won several best-of-show awards in Oregon and her paintings are owned by private collectors and art galleries. Willow teaches Mandarin Chinese in the Portland area and is an adjunct professor of Chinese language and culture at Portland State University and Washington State University, Vancouver campus. She created illustrations of the more mythological sections of Mei Mei. See her work at WillowZheng.com,
Sarah Mora (3D Photo Editor)  Mora has been involved with computers and the arts since the early days of grade school, discovering film and animation as a freshman in high school which dove her to pursue a career in integrated media.Deeply passionate about her work and a stickler for a job well done, she is always looking for ways to push the limits of the visual arts.
Clark Salisbury (Web Designer) Producer/engineer/musician Clark Salisbury's work for 30 -plus years includes co-producing Coming Home: The Return of the Alutiiq Masks, engineering the Peabody-award winning series Crossing East from Public Radio International, producing music for the award-winning PBS documentary Kids In Crisis –Robert's Story, engineering for the radio series Destination DIY, and producing/engineering for Wisdom of the Elders radio. As a musician, Salisbury performs and tours with several bands, covering music from all over the world. As a web designer and multimedia specialist, Salisbury has created websites and multimedia content for CrossingEast.org,  ShakespeareIs.com, WisdomOfTheElders.org and StageNStudio.com.
Kaylene Beaujolais (Production Assistant) bridges the worlds of commercial and public radio. Kaylene has a passion for interviewing…and for hip-hop…and dreams of producing a radio documentary about the Wu-Tang Clan.  For now she is honing her skills as a news anchor and board-op at KXL FM 101, doing production work for Dmae Roberts and creating short and feature length news and public affairs pieces. Kaylene Beaujolais is dedicated to bringing as much beauty into the world as possible. www.kaylenebeaujolais.com
S.W. Conser (Visuals Consultant/Lettering) runs the media arts house Conch Communications out of a century-old doctor's surgery on the flank of a volcano in Portland, Oregon. Conser studied under National Film Board of Canada filmmaker Ellen Besen at Sheridan College, crewed on feature films and commercials in Chicago, and now specializes in animation, storyboards, and concept art in Portland. Recent projects range from character modeling for games, including Leapfrog's Wall-E and Star Wars titles, to identity, branding, and logo design for an off-road racing company.
Cast:
Wynee Hu  (Mei Mei) is a founding member of MediaRites' Theatre Diaspora who has appeared in staged readings of "Red" and "Breaking the Silence." Other credits include "Women of Troy" (dir. Jeffrey Puukka), and "A Christmas Carol" (Readers Theatre Repertory), "Going Dental" and "Garbage Days" (Todd Harold Productions), and "Varsity Cheerleader Werewolves from Outer Space" (StageWorks Ink).
Samson Syharath (Stepbrother) earned his Theatre BA at the University of Arkansas Fort Smith and a certificate from Portland Actors Conservatory. He has worked with Portland Actors Ensemble, Imago Theatre, Portland Shakespeare Project, Shaking the Tree, Portland Actors Conservatory, Lakewood Theatre, and Anon it Moves. MediaRites' Diaspora Theatre credits include The Dance and the Railroad and Breaking the Silence.
Chisao Hata (Stepmother is a performing artist and peace activist. Her parents were interned during WWII. Her maternal grandparents were from Hiroshima and settled in the Hood River Valley. Her original choreopoems focus on themes of Asian American identity and history. She works in the Portland Public Schools as a dance educator and has an extensive performance resume, including two of Nikki's Readers' Theater shows, Breaking the Silence and Most Dangerous Women. She is trained in modern dance/expressive healing arts, physical theatre, taiko, Japanese dance and Art and Social Change with the Urban Bush Women's Leadership Institute at Tulane University, and the Dance Exchange in Washington, D.C.
Elaine Low (Mom, Train Lady) has performed in numerous plays and productions by Dmae Roberts including Breaking Glass at Willamette Repertory Theatre, Volcano Embrace at Dreams Well Studio, Tell Me, Janie Bigo and the original stage play of Mei Mei, A Daughter's Song both at the Interstate Firehouse Cultural Center Theatre. She owns her own catering business Kitchen Goddess catering.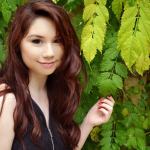 Samantha Choy has studied acting through attending a Performing and Fine Arts School in Sacramento for four years and is currently represented by the Bliss Agency (formerly known as the Bell Agency) in both Portland and Seattle." In addition to acting, Samantha is a writer and a musician who volunteers at Girl's Rock and Roll Camps as a vocal instructor.